Venops is pleased to continue its partnership with the AAOS as part of the Member Advantage Program, offering all AAOS members a 25% discount for its top-tier OIG exclusion and sanction screening.
Use the code AAOS22 during checkout for a permanent 25% discount for a Venops account. Unlimited access to all compliance and reporting tools is included with no additional cost. 
There's no service contract – cancel any time with a single click from your online dashboard. Competitive pricing is based on your provider count. 
Click here or type https://www.venops.com/ in a browser to register for free in moments, then proceed to the membership page and enter the code AAOS22 during checkout.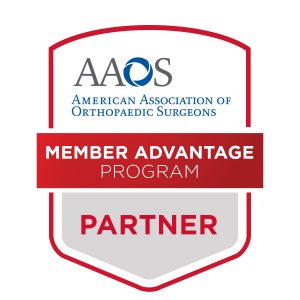 Details on all Venops compliance services and tools:
·       Screening for exclusions and sanctions covers all applicable state and federal authorities such as the OIG LEIE, SAM, Tricare, OFAC, DEA, DOJ, FDA, Medicare opt out lists, and more. A complete list is included on the membership purchase webpage (linked here). 
·       Professional clearance investigations are included for all potential exclusion matches. The average rate of potential matches with current exclusions and sanctions is 9-15% of each staff list submitted for screening. 
·       Audit-ready screening records you can retrieve in moments.
·       Unlimited screening at all times, so you can use Venops as needed. 
·       Instant Check is a proprietary screening tool that not only identifies potential OIG LEIE or Medicare opt out list exclusions – it provides instant objective clearance. Audit-ready records you can specify across any range of dates are also maintained.
·       Autopilot screening gives you a current screening report each month with no actions needed on your part. This tool is most prized by small to mid-size practices with less of a need for staff list updates.
·       CMS open payments reporting: Upload a list of physicians (and as of June 2022, mid-level providers) to create a CMS open payments report in minutes. Venops' CMS open payments reporting is fully automated to give you each report within minutes. Gain complete transparency on all Sunshine Act related contributions from meals, consulting fees, royalties, or other industry-based outside revenue or income – it's all there. 
·       We also include a secure document management tool at no additional charge. This simple but powerful tool is useful for managing any documents that expire such as BAAs, credentialing records, or contracts.
Venops has provided exclusion and sanction screening since 2014. We work with some of the largest orthopedic practices in the country and many physician-owned practices of various sizes. 
From a handful of staff to thousands of people, it requires only a few minutes to initiate screening. Administrators and compliance officers can free up a significant amount of time with Venops and fully comply with the OIG screening mandate.
 If you have any questions, reach out by phone to the Venops main office at 855-567-3552, or use the Contact Us page (linked here) with any questions you may have.